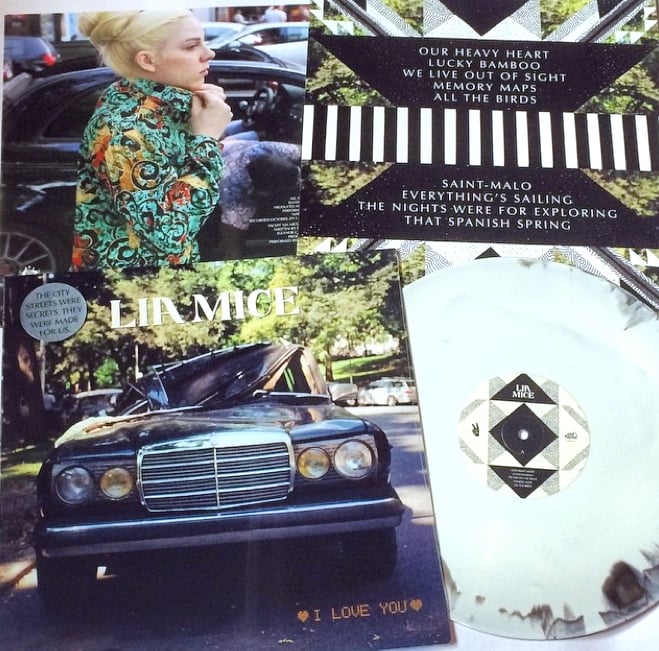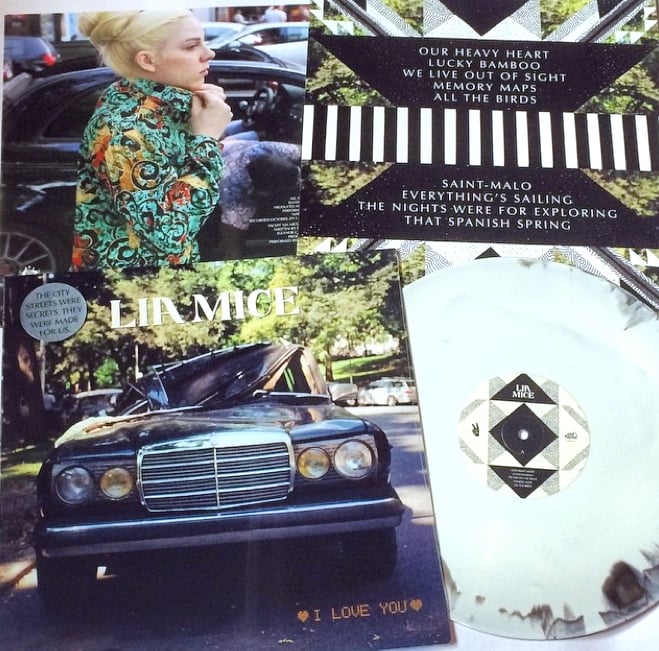 Lia Mice 'I Love You' LP
£12.00
Two-colour vinyl. Each one is unique but mostly like this - looks like an ink stroke around the outer edge of the vinyl. Pretty amazing.
Lia Mice's 2nd solo album 'I Love You' released 4 November 2014 on Old Flame (US/EU) and Rice Is Nice (AU/NZ).
Includes download code of album in the high-quality format.
Art design by Mike Zimmerman. Cover photo by Levi Mandel. Inner sleeve photo by Danny Venzin.
LP features hidden track: 'I Love You' remix by Mark McGuire.
Tracks:
Our Heavy Heart
Lucky Bamboo
We Live Out Of Sight
Memory Maps
All The Birds
Saint-Malo
Everything's Sailing
The Nights Were For Exploring
That Spanish Spring